What could be more serene than the lamp you light. And lamps are one of the most common yet unnoticed essentials we use for several purposes – puja, decoration, good vibes, name whatever.
But of course, you cannot think of lamps and lights without your wicks, right? The floating Oil wicks are much better an alternative for the traditional cotton wicks. If you are still using the cotton wicks, check out why should you replace them with floating oil wick here.
We are here to help you keep your house always lightened by the lamps. Here is what makes us the most reliable seller for Floating oil wicks.
1. We pack with safety in mind
As the whole world is going through the pandemic, the only way we can fight it is by practicing the safety measures. 
We make sure our products are well cleaned, sanitized and safe for the aura of your lovely adobe.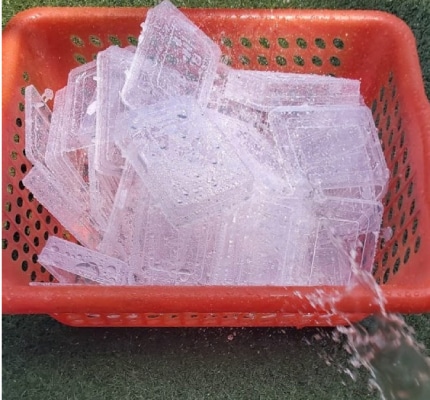 2. We dispatch within 24 hours of getting orders in most cases
We don't believe in the theory of delaying. Unless under any circumstances of severe transportation issue, we make sure to dispatch within 24 hours of time. We will lit up your mood and home, in no time!
3. All products are counted to ensure quality delivery and best packaging
A gift without a good packing can really ruin the mood. To bring you the gift of great delivery, we emphasize a lot of value on quality delivery of the products you order. We ensure you the best packaged good and quality delivery.
4. Good ratings
The quality of products we deliver is a great importance to us. We make sure we deliver the best rating products to you, so you can order without any hesitation.
5. Ordered over 1000 times
Quality and quantity : we take care of both. To make sure you are never out of the lights of your lamps, we keep our stock up to date. We have served thousands of customers pan India and many of them have came back to buy more.
6. Stocks available most of the time
We make sure our stock is full, so no hindrance and excuses on our part. So, what is your excuse for not ordering from us yet?
Order Floating oil wicks from Puja Samagri online
here
and light your lamps up 🙂